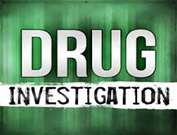 Vincennes Police arrested two people and confiscated over 140 grams of marijuana during a drug investigation Tuesday afternoon.
Shortly before 4 pm officers responded to the 100 block of Daleview Drive after receiving a report of illegal drug activity at that location.
A K-9 unit alerted police to the presence of narcotics within an apartment. The two tenants, 22-year-old Jeffrey Foxworthy of Lafayette and 20-year-old Curtis Keelor of Rockport were arrested on several charges including possession of and dealing in marijuana. Police also seized over 11-hundred dollars in U.S. currency from the residence.
Foxworthy and Keelor are being held in the Knox County Jail on 5-thousand dollars bond each