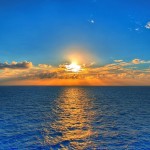 Mary A. Kamplain, 80 passed away at 2:58 am on Saturday, July 11, 2015 at The New Willow Manor Nursing Home. Mary was born in Vincennes on October 17, 1934 the daughter of Franklin and Pearl (Gregerson) Hill. She married Carl Kamplain and he preceded her in death.
Mary had been in a group home for many years with KCARC and enjoyed her time there working with all of the residents and staff.
Survivors include her brother, Marlin Hill of Russellville, IL. She was preceded in death by her parents, her husband, and two brothers, Bill and Pete Hill.
Graveside services for Mary will take place at 10:00 am on Thursday, July 16, 2015 at Memorial Park Cemetery with Pastor Pete White officiating. There will be no visitation and Goodwin Funeral Home has been entrusted with the arrangements. On line condolences may be sent at www.goodwinfamilyfh.com.