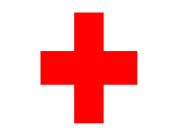 The American Red Cross will be holding a blood drvie this afternoon from 2:30 to 7:30 pm in the Beckes Student Union
Red Cross Spokesman Addison Burk says all blood types are needed.
Burk says Blood collected locally will be distributed to Good Samaritan Hospital and other facilities in the Region.
A blood donor card or driver's license or two other forms of I-D are required at check-in. Individuals must be at least 17 years of age, weigh at least 110 pounds and are in generally good physical health are eligible to donate blood.
To schedule an appointment go online to redcrossblood-dot-org.